Dag 9: Your favorite actor and actress.


Ashley Greene och Taylor Lautner är nog mina favoriter! Båda gör så otrolig bra jobb, speciellt i the twilight saga men även i andra filmer! Sen är dom ju sjukt snygga båda två!  Vilka är era favoriter? :)
---
Breaking Dawn


♥
---
For as long as we both shall live
---
GISSA VAD?!
Fick veta igår att ASHLEY GREENE OCH ROBERT PATTINSON KOMMER TILL SVERIGE DEN 28 OKTOBER! Jaa, det är SANT! Så nu vet ni iallafall vart jag kommer att befinna mig den 28 oktober. I stockholm på fan event på hovet! Fatta hur underbart detta är! Jag var ju på fan eventet förra året, kristen och taylor var där och det var helt MAGISKT att få se dom i verkligheten och nu Robert och Ashley!? LIVET ROCKAR!  Älskar verkligen Ashley Greene och Robert Pattinson, Alice (ashley greenes roll i tts) är en av mina favoritkaraktärer och Ashley gör ett sånt sjukt bra jobb och hela hon är bara underbar, en idol! ÄLSKAR hela castet! Nu vet ni iallafall, det gäller bara att på nått sätt fixa biljetter!!!
♥
---
The Twilight Saga Breaking Dawn Part 1
ÄNTLIGEN! HUR BRA?! Ett ord: UNDERBART!!!!!
Nähä... Jag kan it se den här hemma... TUR jag sett den på skolan!!!! ♥ KOlla länken nedanför bilden!
http://movies.yahoo.com/feature/twilight-breaking-dawn-part-1.html?showVideo=1#belowNav
---
MTV MOVIE AWARDS 2011
Best Male Performance - Robert Pattinson
Best Fight - Robert Pattinson vs. Bryce Dallas Howard and Xavier Samuel
Best Kiss - Robert Pattinson and Kristen Stewart
Best female performance - Kristen Stewart
BEST MOVIE - THE TWILIGHT SAGA ECLIPSE

---
Breaking Dawn

ÅÅÅÅÅÅÅÅÅÅÅÅÅÅÅÅÅÅÅÅÅ SÅ SJUKT UNDERBART BÄÄÄST!!!! ÄN SÅ LÄNGE LEVER DEN VERKLIGEN UPP TILL FÖRVÄNTNINGARNA!!! MIN FAVVOBOK!!!!! SÅ SJUKT, TÅRAR! BÄST! LÄNGTAR! WHOOOOAAAA
 JAG ÄLSKAR DETTA <3


---
Kristen Stewart
---
Breaking Dawn
♥UNDERBART♥

---
♥ Breaking Dawn ♥
---
♥The Twilight Saga- Breaking Dawn♥
Bilder från breaking Dawn, min favvo bok blir film, å den verkar bli BÄÄÄÄST! Å kan inte vänta längre!! Älskar att dn är i två delar så tar det längre tid tills den tar slut!! SÅ SJUKT UNDERBARA BILDER NEDAN!!!!!!! MÅSTE SES!!!!!!!!!!! ♥♥
♥♥♥♥♥♥♥♥♥♥♥♥♥♥♥♥♥♥♥♥♥♥♥♥♥♥♥♥♥♥♥♥♥♥♥♥
www.twilightsweden.se
http://www.ew.com/ew/gallery/0,,20308569_20485406,00.html#20942633
---
GrattisGrattisGrattis!
Idag fyller den coolaste,underbaraste,bästaste, snyggaste personen i världen 21 år! Kristen Stewart! Stort Grattis!! Hon spelar Isabella Swan (Bella) I The Twilight Saga!


---
Ashley Greene
Mest-Kiss me Kill me
 Ashley i videon♥
---
She's beautiful.
---
Breaking Dawn♥
Så fruktansvärt
UNDERBART
! Jag längtar ihjäl mig, min favoritbok ser ut att bli perfekt i film! Så vackra♥
---
Renesmee? ♥
Kanske Mackenzie Foy ska spela rollen som Renesmee? Jag tycker att hon skulle passa jättejätteeeebra!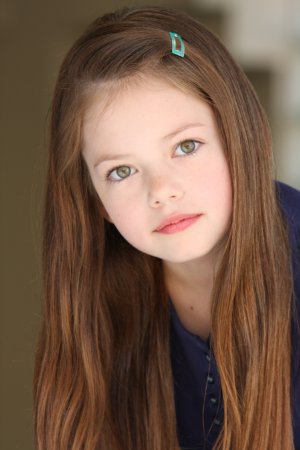 ♥

www.twilightsweden.se
---
Marriage
---
Everytime I hear thunder I wonder if vampires are playing baseball!
---
Tayrob <3
Haha jag älskar denna bild!



www.thetwilightsaga.se
---
JACKSON RATHBONE <3
håller på med ett inlägg just nu men det tar år för en bild att laddas upp -.-

här kommer en video med jackson :D söööt :D <3


---